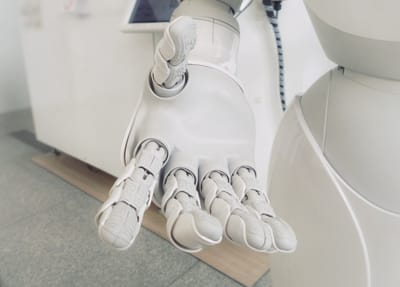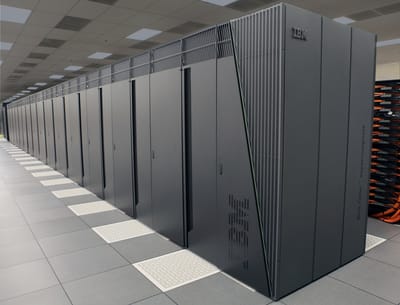 IBM Montpellier are proposing, independent and bespoke
Technological Remote
&
Hands-On
workshops to transfer the latest information in order to gain a competitive advantage.
7 (good) reasons to book your workshop :
Learn the latest IBM Technology (Power 9, AI, IBM i, Blockchain, Roadmaps…, please refer to subjects below). In other words, choose the technological subjects which are of interest to you and your customers/prospects.
No need to travel – save time & travel expense
Include other members of your technological team who maybe at different locations
Build your contacts with the IBM Montpellier experts
Immediately relay onto your customers & prospects what you have learnt during the remote workshop
Discover other areas of growth for your company
Define the "next step" action plan with IBM Montpellier
Check out some of our technological subjects :
Power AI : Meet the best server for enterprise AI applications. No matter where you are in your journey, Power Systems will take you further with AI applications.
Blue-Ai : With this unique IBM Ai seminar, we'll discuss how modernizing the IBM i platform and Artificial Intelligence (AI) will enable clients to converge the two technologies, protect and grow IBM i revenues.
System i and System p : The world's top supercomputers run on IBM Power Systems. Fueled by POWER9 technology, the foundation for the No. 1 and No. 2 supercomputers in the world.
Hybrid Cloud and Cloud : Integrate, manage and optimize across AWS, Azure, IBM Cloud™ and other cloud providers.
Quantum Computing : IBM unveils the world's first quantum computer that businesses can actually use to solve previously impossible problems.
Storage IBM Cloud Private : Enable your business with a secure private managed storage cloud infrastructure, whether on-premises or on IBM Cloud.
OpenShift : IBM® and Red Hat have partnered to provide a joint solution that uses IBM Cloud Private and OpenShift. You can now deploy IBM certified software containers running on IBM Cloud Private onto Red Hat OpenShift.
Blockchain : IBM Blockchain. Now delivering value around the world. From frictionless supply chains to food we can really trust, learn how industries are revolutionizing business with IBM Blockchain.
Artificial Intelligence : Unlock the power of AI with IBM PowerAI & Watson.
SAS Viya on POWER: SAS Viya can help you conquer any analytics challenge. Built for analytics innovation, it is cloud-ready, and provides power, agility and consistent oversight.
HA & Disaster recovery plan on IBM i (different solutions)
IT simplification and cost reduction : Companies—large and small—are looking for ways to simplify operations and reduce IT costs while meeting the demands of their business. IBM offers a no-charge economics study of your IT environment to determine the most effective technical and economical solution for your business.
IBM Power versus Competition : Learn how you can gain a competitive advantage versus the competition.
H20.ai : Innovation requires an artificial intelligence (AI) strategy, and H2O Driverless AI on IBM Power Systems™ is designed to accelerate your ability to create intelligent products and services that quickly deliver trusted results.
Broadcom : Simplified Networking, Maximum Performance and Increased Business Agility. Emulex Fibre Channel HBAs by Broadcom are designed specifically to meet the needs of enterprise-class systems, providing the industry's highest performance, rock-solid reliability, scalability, virtualization support and feature rich management tools essential for IBM Power Systems.